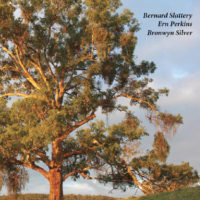 The Friends of the Box Ironbark Forests was given a second grant to produce another guide, following the success of the moss book. They have put together "Common goldfields eucalypts: a guide for beginners" which is a beautiful, hand-held sized book for identifying eucalyptus species in central Victoria. They have since also published an Acacia guide to the Mount Alexander region of Central Victoria.
Wettenhall's Executive Director undertook professional development with central Victorian group Friends of the Box-Ironbark Forests to produce a book on mosses of south-eastern Australia. With a $10,000 grant, the group has published this excellent little guide to moss, designed by Beth Mellick. It was a fantastic experience to work with this group, going on field trips and learning to identify moss. They have also produced a fungi poster.
Here is a fantastic book by three scientists with long-standing expertise in Australian mammals (Woinarski, Burbidge, Harrison). This is the first comprehensive published review of the conservation status of all Australian native species and subspecies, detailed accounts for all taxa considered threatened and near-threatened, and a robust baseline from which to measure future conservation gains and losses. Wettenhall's Executive Director uses the guide frequently to assess applications on threatened mammals.
Wettenhall has given three grants to support the Kangaroo Island Community Education group on their award-winning Dolphin Watch project. They work with the community to collect and record data on dolphins. Funds can go towards important things like boat hire. Students, scientists and volunteers of all ages take part in regular marine field surveys. This group is a fantastic example of community-led citizen science, accompanied by excellent reporting and communication, and collaboration with other bodies.
This is a set of small books that can be used regularly to identify moths – the Moths of Victoria, by the Entomological Society of Victoria. There are just so many species of moths in Victoria that it boggles the brain! But with this set of books, you learn to look more closely at moths around your place, and try to identify them. The group continues to use their $11,000 grant to produce more guides in the series.